How Salesforce is encouraging people into coding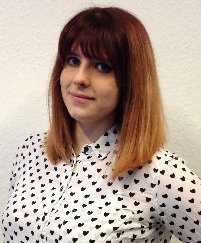 Business Editor
Trailhead initiative is targeting people of diverse ages and backgrounds to take up coding
Over the last five years, efforts have been stepped up to get young, and sometimes older, people to learn coding skills.
It is now
compulsory in UK schools for children between the ages of five and 16 to learn computational thinking
and coding concepts.
But employers still say this does not teach people the combination of skills required to fill technology vacancies for skilled workers.
The UK is suffering from a skills gap,
with firms unable to find candidates with the technical skills to fill roles. Salesforce says there has been growing demand for applications developers as companies seek to create apps for particular business needs.
Will Coleman, who heads part of Salesforce's developer relations team in EMEA, says: "We can see there is a massive demand for apps within business and there is a massive backlog of app requests in the enterprise."
To help businesses develop apps, Salesforce offers Trailhead, an online learning platform with free resources that provides a number of "trails" to learning how to develop apps.
Coleman says the idea is to "open up the spectrum of people who can create applications" by offering free resources and
encouraging people of different skill levels to create and develop apps.
"It is open to everybody," he says. "We are very much in the enterprise, so we want to make sure our customers can create apps."
People who use the online tools to complete training modules earn Trailhead badges to show they have completed the course.
Coleman adds: "We are seeing partners in our ecosystem look at a candidate's Trailhead badge collection to see if they are up to speed on the latest tech."
Developer diversity
Salesforce is using its world tours to give people of different backgrounds an opportunity to try out Trailhead, while providing content about driving diversity in organisations.
Coleman says Trailhead modules can be completed at any time using online tools, which attracts people who may not otherwise learn coding skills, such as those who need a flexible working environment.
"The flexibility really helps and we even have content around driving diversity within your organisation, as well as inclusion," he says.
Sharing the right skills?
Firms are currently looking for people with soft skills as well as technical skills to fill technical roles that involve collaboration.
But Coleman stresses that companies need app developers, and by drawing people in from as many walks of life as possible, employers are more likely to find people with communication skills as well as technical skills.

"Our ecosystem is definitely asking for more app builders and developers, and the recent parliamentary report on the digital divide said over 12.6 million adults lack basic digital skills," he says.

Many resources are available on the web to help learn apps development, says Coleman, which opens up a "great opportunity".

Salesforce hopes that providing free educational resources to as many people as possible will persuade more candidates from different backgrounds to enter the industry.

"Getting as many people into app development as possible from all walks of life will end up creating a more healthy and diverse ecosystem," says Coleman.

"There is definitely a need for digital skills in the UK and in Europe at large."

source: http://www.computerweekly.com/news/450300479/How-Salesforce-is-encouraging-people-into-coding